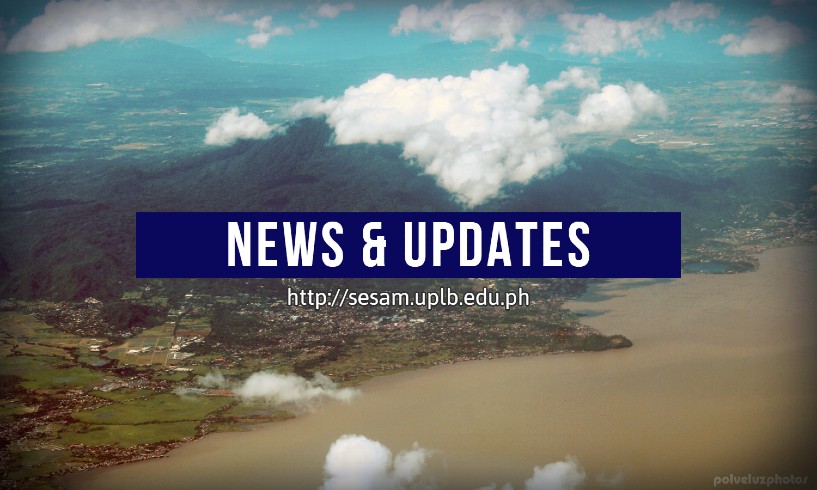 Heavy Rain Monitoring and Forecasting in the Mountainous Area and Early Warning Landslides
Project Leader: Decibel V. Faustino-Eslava
A DOST-PCIEERD funded project working on developing a landslide and flood early warning system for Mt. Makiling. It will be based on enhanced understanding of the physical controls to landslide and flood occurrences in the area, and dynamically monitored by a system built around a site-specific rainfall intensity-duration (I-D) threshold.
Website: https://ligtas.uplb.edu.ph/
Facebook page: https://www.facebook.com/ligtas.guho.3

Smarter Approaches to Reinvigorate Agriculture as an Industry in the Philippines
Program Leader: Maria Victoria O. Espaldon
With all the undesirable climate change effects in agriculture, the Philippine Council for Agriculture, Aquatic and Natural Resources Research and Development of the Department of Science and Technology (DOST-PCAARRD) initiated and funded programs and projects addressing the negative effects of climate change in the agriculture, aquatic, and natural resources sectors through the utilization of modern tools and techniques or Smarter Agriculture. One of these initiatives under the Smarter Agriculture is the "Smarter Approaches o Reinvigorate Agriculture as an Industry in the Philippines (SARAI)" program, which is led by the University of the Philippines Los Baños (UPLB).
The program has five component projects. Its main objective is to provide a decision support system (e.g. crop advisories, forecasts, and management) in dealing with climate change effect in the agricultural sector using advances in S&T. The program will help farmers and decision makers come up with sound and science-based judgments under certain situations. As of 2015, the program has already produced outputs that can be grouped into four categories: technologies, systems, data products, and networks or linkages.
Website: http://sarai.ph/