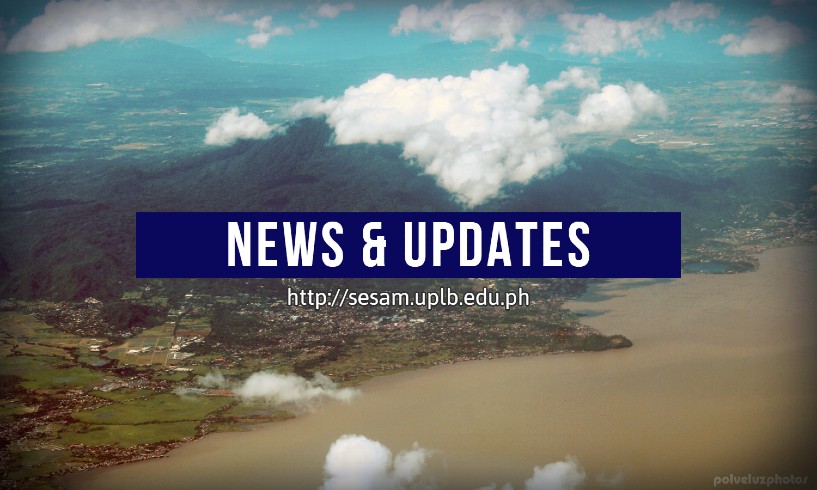 Climate and Disaster Risk Studies Center (CDRSC)
The UPLB Climate and Disaster Risks Studies Center (UPLB-CDRSC) is the university's interdisciplinary studies center or program for climate change adaptation and mitigation (CCAM) and disaster risk reduction and management (DRRM). It exists virtually with a mandate to pursue a more holistic and integrative inter-, multi-, and transdisciplinary basic and applied research, development, and extension (RDE) programs, projects, and activities (PPAs). Its core technical working group (TWG) is composed of faculty members and researchers representing the nine Colleges and one School of the university. UPLB-CDRSC is housed in the School of Environmental Science and Management (SESAM). The School also serves as the Center's secretariat.
VISION
A leading research, development, and extension Center for building the resilience and sustainability of socio-ecological systems by managing climate and disaster risks
MISSION
To strengthen the knowledge base, adaptive capacities, and whole-of-the-society cooperation for climate and disaster risk reduction actions of the built and natural ecosystems consistent with the national, regional, and global development goals

Project SARAI (Smarter Approaches to Reinvigorate Agriculture as an Industry in the Philippines)

National Online Training of Trainers (TOT) on Community-based Disaster Risk Reduction and Management Plan (CBDRRMP) Formulation, November-December 2021, DILG-funded

National Short Online Course on Climate and Disaster Risk Assessment (CDRA), September-October 2021, DILG-funded

Comprehensive Development Plan (CDP) Coaching, Mentoring and Training-Workshop and CDP Plus (CDP+) Capacity Building for LGUs of Region 4A CALABARZON, DILG 4A-funded

Development and Institution of Master of Science in Food Security and Climate Change (MS FSCC) with UPLB Graduate School and SEARCA

Laguna De Bay Bookwriting Project

Conceptualizing Halal Industry and One Health Ecosystem as an Emerging Innovation for Growth and Development: Establishment of the Halal Science and Technology (S&T) Virtual Knowledge Center for Southeast Asia in the Philippines, January – June 2022 (extended), SEARCA-funded

Other college-based CCAM-DRRM PPAs
Chair: Dr. Maria Victoria O. Espaldon (SESAM)
             Co-Chair/University Coordinator: Dr. Yusuf A. Sucol (SESAM)
             Members:
Dr. Lucille Elna P. De Guzman (CAFS)
Mr. Melvin D. Ebuenga (CAFS)
Dr. Celia DR. Medina (CAFS)
Dr. Roselyn F. Paelmo (CAFS)
Dr. Pompe C. Sta. Cruz (CAFS)
Prof. Kristine Dale R. Alcaide (CAS)
Prof. Nelio C. Altoveros (CAS)
Prof. Concepcion L. Khan (CAS)
Dr. Rosario V. Tatlonghari (CDC)
Dr. Maria Stella C. Tirol (CDC)
Prof. Moises A. Dorado (CEAT) 
Dr. Ronaldo B. Saludes (CEAT)
Prof. Maria Noriza Q. Herrera (CEM)
Prof. Dia Noelle F. Velasco (CEM)
Dr. Rex Victor O. Cruz (CFNR)
Dr. Juan M. Pulhin (CFNR)
Dr. Rose Jane J. Peras (CFNR)
Dr. Dixon T. Gevana (CFNR)
Prof. Maria Emelinda T. Mendoza (CHE)
Dr. Ma. Theresa M. Talavera (CHE)
Dr. Myra E. David (CPAf) 
Dr. Josefina T. Dizon (CPAf)
Dr. Rio John T. Ducusin (CVM)
Dr. Decibel V. Faustino-Eslava (SESAM)
Dr. Jessica D. Villanueva-Peyraube (SESAM) 
Dr. Evaristo Nino T. Cando III (SESAM) 
Mr. Robert Patrick M. Cabangbang (SESAM)
Mr. Percival James O. Natural (OVCRE)

The Philippines is one of the most vulnerable countries in terms of water security based on five identified key dimensions as indicators: household, economic, urban, environment and resilience to water-related disasters (Asian Development Bank, 2016). The government recognized that there is a need to have a national roadmap for water and formed a working group composed of various National Government Agencies (NEDA, NWRB, DPWH, DA, LWUA, DENR, DILG, CCC), Representatives from the Legislative Branch, Academe (University of the Philippines Los Baños) and Private Sectors. The working group's main objective is to conduct a National Water Security Summit and draft a National Roadmap for Water.
The University of the Philippines Los Baños, as an academic and scientific institution, formed a committee composed of the Deans of different colleges and water experts (specialists) in response to the current need of addressing issues related to water security. The committee was tasked to (i) revisit past studies locally, and globally on water management in the country; (ii) identify main issues/problems and provide recommendations for each of the 7 water security sectors (Agriculture, Domestic, Economic, Environment, Governance, Resilience and Urban); (iii) provide implementable information (towards a roadmap) and prepare actionable plans; and (iv) identify a unifying body mandated to take charge of coordinating and monitoring implementation of the roadmap.
In response to the current water security challenges and as part of the recommendation of the project "Towards a Comprehensive Plan for Water Roadmap Preparations", UPLB created its own interdisciplinary studies center for water. The UPLB Water Center was formally established by virtue of the UPLB Office of the Chancellor Administrative Order 247, series of 2017, which gives it a virtual mandate to pursue a more holistic inter- and transdisciplinary research, development, and extension (RDE) programs to ensure water security in the context of changing climate and globalization.
HyDEPP SATREPS (Development of Hybrid Water-related Disaster Risk Assessment Technology for Sustainable Local Economic Development Policy)
HyDEPP SATREPS (Development of Hybrid Water-related Disaster Risk Assessment Technology for Sustainable Local Economic Development Policy)
Role of Women in the Implementation of WASH Initiatives in Liliw, Laguna, Philippines
Review and Revision of Dam Operation Protocol in Angat Watershed, Bulacan, Philippines
Understanding Complexities of Selected Sub-Watersheds around Laguna Lake
The Impacts on Agriculture of Solar Radiation Management: The Case of Southeast Asia
Development of Package of Technologies for Drip-Irrigated Aerobic Rice*
Seven Lakes Assessment and Monitoring Program: Strategies Toward Sustainable Lake Ecosystems (7 LAMPS)*
Impact Assessment of Floods and Droughts in Selected Agricultural Municipalities in Laguna*
Dr. Patricia Ann J. Sanchez, Chair (environmental hydrology, climate change impacts, adaptation, mitigation, disaster risk reduction and management, water resources management, extreme events hydrological modelling and crop modelling)
Ms. Catherine B. Gigantone, secretariat (water resource assessment, GIS/RS)
Research staff:
Engr. Julius Angelo DJ. Galang (management systems, industrial engineering)
Engr. Emmanuel Zeus Gapan (Hydrologic and Hydraulic Modeling, GIS and Remote Sensing)
Engr. Hannah W. Jose (Flood Modeling, Crop Modeling)
Ms. Makiko Ohashi (Disaster risk reduction policies and administration, social research, project management)
Engr. Allan T. Tejada, Jr. (Hydrologic Modeling)
Engr. Keane Carlo G. Lomibao (Hydrologic Modeling)
Engr. Renz Kevin Ilagan
Engr. Christine Jane Ramacula (Structures and Environment – GIS and Remote Sensing)
Paul Edrine Mapoy (Policy and Development)
UPLB IdSC Water Facebook page: https://www.facebook.com/uplbwatercenter
UPLB IdSC Water website: https://uplb-iscw.wixsite.com/watercenter
HyDEPP-SATREPS website: https://hydeppsatrepsuplb.wixsite.com/website-1
7Lamps Program Facebook Page: https://www.facebook.com/7lamps.uplb

Ecosystems Services and Environmental Policy (ESEP)
The Ecosystem Services and Environmental Policy Laboratory is one of the research arms of SESAM-UPLB  that envisions the promotion and enactment of the school's commitment to foster active leadership and scholarship in the science and practice of Environmental Science. The laboratory is at the forefront in the assessment of sustainability in terms of resource input requirements, environmental impacts, and innovative solutions, to address real-time pressing environmental issues
Market Study of the Smarter Approaches to Reinvigorate Agriculture as an Industry (SARAI) – developed Technologies for Rice and Corn
Development of Blue Economy-based Science and Technology Innovation (STI) System for the Agriculture, Aquatic, and Natural Resources Sectors
Impact Assessment of PHIVOLCS and PAGASA Projects Implemented from 2010 – 2020
Policy Advocacy for the Adoption of Ecotourism as a Local Sustainable Development Solution for Laguna de Bay's Resource Use and Management
Dr. Rico C. Ancog (Environmental Science and Environmental Economics, Socio-ecological systems, Resource Conservation and Resilience)
Mr. Gil Gabriel Villancio (Ecology, Parasitology)
Ms. Mia Angela Salcedo (Public Management, Financial Management)
Ms. Stellah Grace Aclan (Mathematical Modelling and Statistics, Impact Assessment)
Ms. Clarissa Lontoc (Environmental Economics, Agri-business Management, Impact Assessment)
Mr. Rusty Keith Placino (Environmental Economics, Agricultural Economics, Coastal Resource Management)
Mr. Alvin Mendros (Journalism)
Mr. Ronaldo Sales Jr. (Ecology, Ecological Analysis, and Statistics)
Ms. Chindee Aviles (Agriculture)
https://www.facebook.com/ESEPLaboratory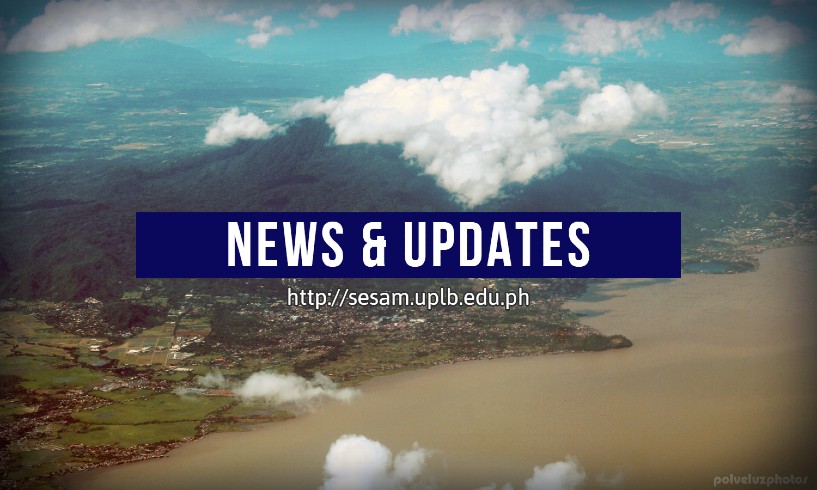 The landscape ecology laboratory focuses on the understanding, causes, and effects of the spatial pattern and heterogeneity of the landscape including its ecological processes and interactions within and among the ecosystems. It covers topics related to the assessment and quantification of landscape patterns through landscape fragmentation metric tools, remote sensing, and GIS; analysis of the factors affecting the changes in the landscape pattern; systems analysis of the environmental issues in the context of landscape scales; impacts of landscape and land-use changes to biodiversity and social environment; landscape sustainability; landscape ecological restoration and management; and landscape governance. The laboratory also aims to strengthen the knowledge, capacity, and skills of the students to conduct researches related to the abovementioned topics, particularly in the quantitative assessment and analysis of the landscape and fragmentation using modern tools and software. Activities include the conduct of coaching and mentoring, training, orientations, symposia, conferences, and publication assistance.
Dr. Eduardo C. Calzeta (Watershed Management, Forestry, Hydrology, Flood Modelling and Risk Assessment, Disaster and Climate Change, Environmental Governance, Landscape Ecology and Governance)
Dr. Evaristo Niño T. Cando, III (Environmental Planning, Environmental Governance, Urban Ecology, Land Use Planning, Solid Waste Management, Environmental Pollution Control, Climate Change Adaptation and Mitigation)
https://www.facebook.com/LandscapeEcoLab.UPLBSESAM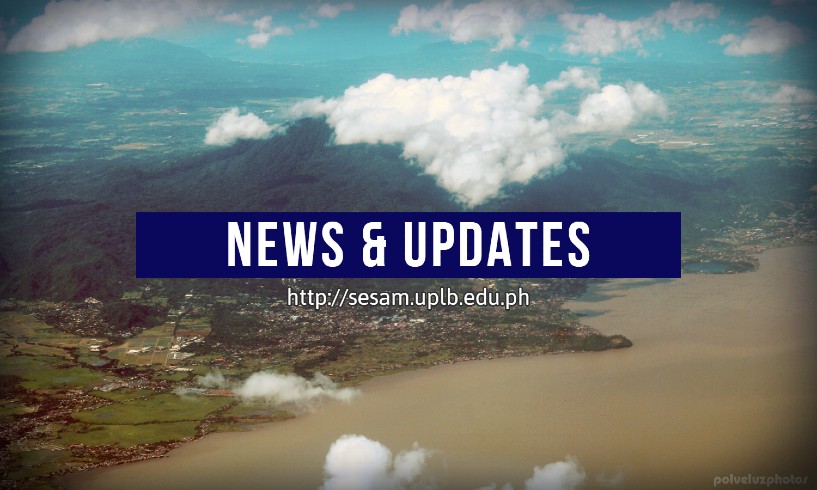 Human Dimensions of Ecosystem Change Research Lab

Ecotox Lab is one of UPLB-SESAMs research laboratories handling studies on inorganic and organic pollutants primarily on the fields of ecology and toxicology e.g. bioaccumulation and transfer kinetics of trace elements; emerging contaminants; and environmental risk management.
Development of perfluoroalkyl substances criteria for the protection of freshwater aquatic life in the Philippines, Balik PhD Project, UP System

Tools and Methods in Establishing Lake Resource Vulnerability Index and Assessing Pollution Abatement Technologies Towards Water Quality Improved Laguna Lake, Balik PhD Project
Dr. Janice B. Sevilla Nastor (Urban environmental engineering, Ecotoxicology, Aquatic toxicology, Environmental risk management)
Dr. Jessica D. Villanueva-Peyraube (Georesources, Water resource management, Surface and groundwater protection, Emerging contaminants and particle characterization, and Tool development for environmental surveillance and assessments)
Ms. Ciara Sophia Roxas (Environmental Science, Economics)
Engr. Michael Mozo (Environmental Science, Chemical engineering)
Facebook Page: facebook.com/UPLBSESAM.EcotoxLab 
Website: https://bit.ly/EcotoxLabSESAM
Sevilla-Nastor JB, Sakurai T, Mozo MJ. et al. (2021) Determination of perfluoroalkyl acids in seawater and sandworm samples by high-performance liquid chromatography-tandem mass spectrometry. Int. J. Environ. Sci. Technol. https://doi.org/10.1007/s13762-021-03593-8
Enovejas AM, Maldia S, Komarudin NA, Hilmi YS, Vergara DGK, Sevilla-Nastor JB. (2021) Effect of Climate Variables in Rice Yield in Nueva Ecija, Philippines. Asia Pacific Journal of Sustainable Agriculture Food and Energy, 9 (1), 29-44.
Peyraube N, Lastennet R, Villanueva JD, Denis A, Fourment M, Malaurent P, Houillon N, Naessens F, Mateo S (2021) Development of Differently Determined and Differently Targeted Cave Environment Protection Perimeters using hydrogeological basis. Environmental Earth Sciences. DOI: 10.1007/s12665-021-09672-w
Asmael N, Villanueva JD, Peyraube N, Baalousha M, Huneau F, Dupuy A, Le Coustumer P (2021) Integrative Approach for Groundwater Pollution Risk Assessment Coupling Hydrogeological, Physicochemical and Socioeconomic Conditions in Southwest of the Damascus Basin. Water 13(9), 1220; https://doi.org/10.3390/w13091220

Earth Systems Research Team (EaRT)
The Earth Systems Research Team (EARTLAB) is a multidisciplinary research group at the UPLB School of Environmental Science and Management (SESAM) that spearheads interdisciplinary researches concerning geosciences including geochemistry, paleomagnetism, and geohazard studies, environmental pollution, environmental education and information network integration, land use and land cover change, climate-smart agriculture, climate and environmental change adaptation, ecosystem-based disaster risk reduction and management. The outputs of these researches are integrated in our knowledge and capacity building initiatives.
Hydrogeologic Characterization of Batangas City with Emphasis on the Watershed of Calumpang River and Tingga Falls

Landslide Investigations on Geohazards for Timely Advisories in the Philippines (LIGTAS)

Philippine mining at the national to catchment scale: from legacy impacts to sustainable futures (PAMANA)
Dr. Decibel V. Faustino-Eslava (Geology)
Dr. Loucel E. Cui (Water quality and Macrobenthos)
Dr. Juan Miguel R. Guotana (Mineralogy)
Ms. Rosemarie Laila D. Areglado (Development Communication)
Ms. Maria Regina V. Regalado (Development Communication)
Mr. Jose Mari C. Lit (Applied Physics / Environmental Science)
Ms. Beth Zaida H. Ugat (Forestry)
Mr. Isaac Qairo B. Burgos (Civil Engineering)
Mr. Gabriel Angelo R. Mamaril (Computer Science)
Ms. Denice Janelle B. Pantua (Office and Financial Management )
Mr. Ylam Shalev dT. Matba (Mining Engineering)
Ms. Klarenz A. Hourani (Chemical Engineering)
Mr. Francis Ian P. Gonzalvo (Forestry)
Mr. Ruah Samuel V. Regalado (Computer Science)
Ms. Ma. Ericha V. Montecillo (Graduate Student-Forestry)
Mr. Kennethjer G. Alejo (Graduate Student-Chemistry)
Elvira, M.V., FAUSTINO-ESLAVA, D.V., de Chavez, E.R.C., Fukuyama, M., Losloso, J.A., 2021. Human health risk associated with heavy metals from consumption of Asiatic Clam, Corbicula fluminea, from Laguna de Bay, Philippines. Environmental Science Pollution Research. https://doi.org/10.1007/s11356-021-13298-7.
FAUSTINO-ESLAVA, D.V., Shibuya, H., Dimalanta, C.B., Yumul, G.P.Jr. and MACUROY, J.T. 2021. Persistent shallow magnetic inclination in the past 5 million years and implications for regional tectonics in the Philippines. Journal of Asian Earth Sciences: X. https://doi.org/10.1016/j.jaesx.2021.100048 (Open Access).
GUOTANA, J.M., Morishita, T., Nishio, I., Tamura, A., Mizukami, T., Tani, K., Harigane, Y., Szilas, K., and Pearson, G. 2021. Deserpentinization and high-pressure (eclogite-facies) metamorphic features in the Eoarchean ultramafic body from Isua, Greenland. Geoscience Frontiers 13(1), 101298. https://doi.org/10.1016/j.gsf.2021.101298.
Itano, K., Morishita, T., Nishio, I., GUOTANA, J.M. Ogusu, Y., Ishizuka, O., & Tamura, A. (2021). Petrogenesis of amphibole-rich ultramafic rocks in the Hida metamorphic complex, Japan: Its role in arc crust differentiation. Lithos, 404–405, 106440. https://doi.org/https://doi.org/10.1016/j.lithos.2021.106440
Kakar, A., Morishita, T., Khan, M., Mahmood, K., Tamura, A., GUOTANA, J.M. & Bussolesi, M. (2021). Origin of the basal lherzolite of the Muslim Bagh Ophiolite, Pakistan, deduced from the trace element characteristics of clinopyroxene. Geological Journal, 56(11), 5725–5737. https://doi.org/https://doi.org/10.1002/gj.4269
MACUROY, J. T., Chang, W.-Y., FAUSTINO-ESLAVA, D.V., Sanchez, P. A., Jr., C. L., & Jou, B. J.-D. (2021). Evaluations on radar QPE using raindrop size distribution in southern Luzon, Philippines. Terrestrial, Atmospheric and Oceanic Sciences, 32(5.1). https://doi.org/10.3319/tao.2021.02.22.01
Padrones, J.T., Tiburan, C.L.Jr., Oblena, M.J.A., Manibo, W.Z., Torres, J.B., CUI, L.E., Bantayan, N.C., Kimhoko, K.V.C., UGAT, B.Z.H., FAUSTINO-ESLAVA, D.V., and Dimalanta, C.B. (2021). Influence of soil physico-chemical properties on the landslide occurrences in the Mount Makiling Forest Reserve, Laguna, Philippines. Sylvatrop 30, 107-124.  https://erdb.denr.gov.ph/2021/05/20/sylvatrop-volume-30-no-2-july-to-december-2020/ (Open Access).
Tilhac, R., Morishita, T., Hanaue, N., Tamura, A., & GUOTANA, J.M. (2021). Systematic LREE enrichment of mantle harzburgites: The petrogenesis of San Carlos xenoliths revisited. Lithos, 396–397, 106195. https://doi.org/https://doi.org/10.1016/j.lithos.2021.106195
Yumul, G.P.Jr., Dimalanta, C.B., FAUSTINO-ESLAVA, D.V., and Jumawan, F.T. (2021). Geological exploration, responsible mining and ecological restoration in the Philippines: Expectations and possibilities. Journal of Environmental Science and Management 24, 75-88.