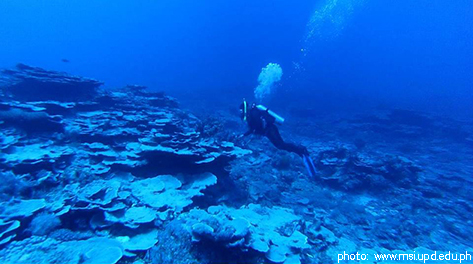 Objectives:
Grossly characterize the bottom types and benthic habitats on the seamount of the Benham bank.
Assess, where possible, coral reef and associated fish communities, and associated seaweeds and invertebrates at selected sites/bottom types on the seamount.
Morphologically describe and archive benthos samples/specimens from the selected sites/bottom types; and d) to document sediment biogenic features and assess sediment communities (where possible) and microbial communities associated with selected benthic.
Project Leader: Dr. Hildie Marie E. Nacorda