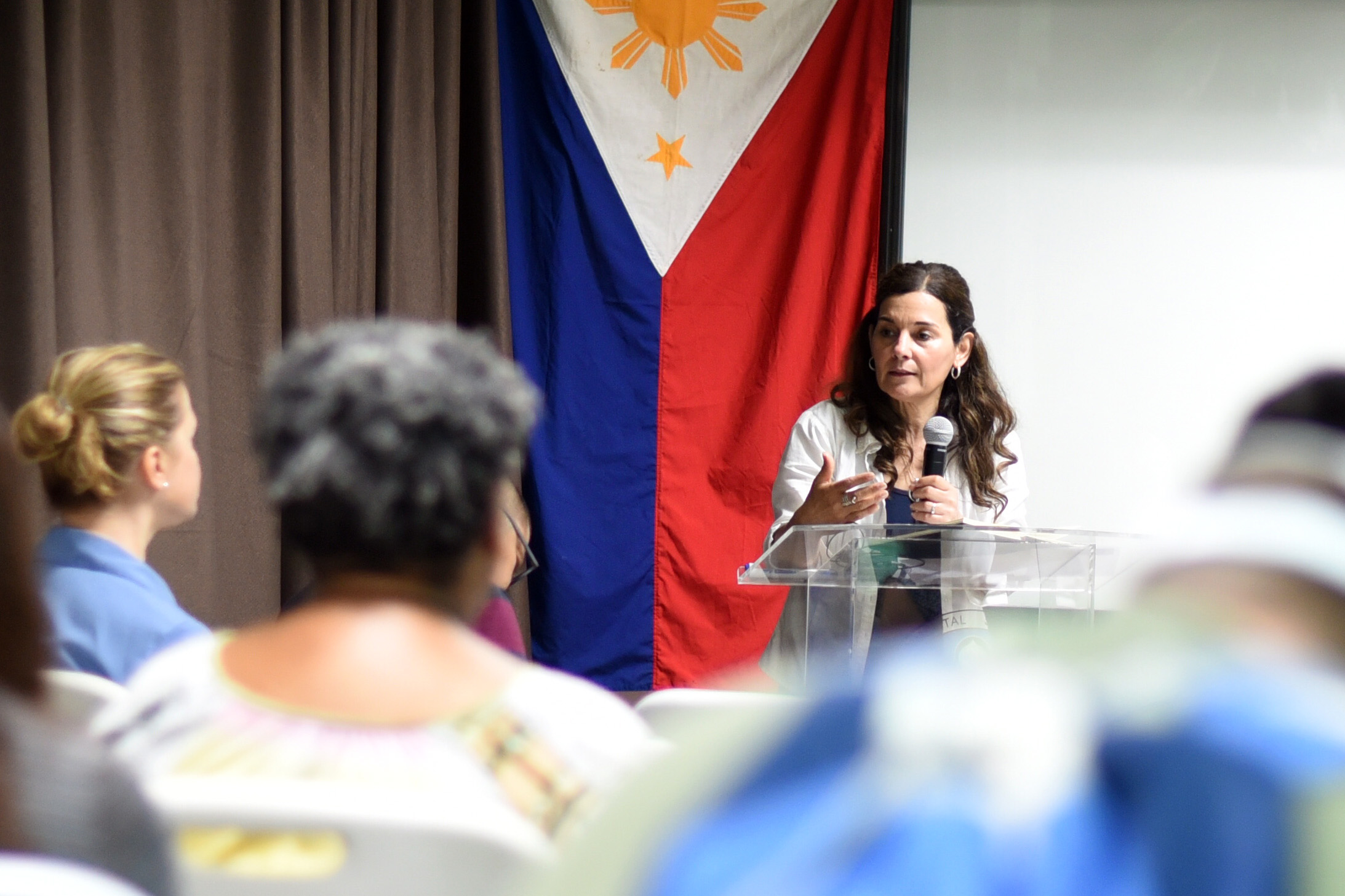 Extension professionals from different universities in the United States visited the School of Environmental Science and Management-University of the Philippines Los Baños (SESAM-UPLB), as part of their Philippine tour and to discuss future collaborations under the International Extension Professional Development Program. In cooperation with the Office of Institutional Linkages (OIL), the program brought experts from Utah State University, Iowa State University, Colorado State University and University of Wisconsin last 12 March 2020.
Dr. Decibel F. Eslava, Dean, SESAM presented an overview of SESAM– about the people, the academic programs and the completed researches. She also shared the current activities of the Earth Systems Research Team (EaRT) Laboratory and the Benham Rise.
Meanwhile, Dr. Rico C. Ancog introduced the projects under the Ecosystems Services and Environmental Policy (ESEP) Laboratory. Dr. Patricia Ann J. Sanchez, head of the UPLB Interdisciplinary Studies Center (IdSC) for Water, elaborated the importance of the center's role in managing the water resources of the country.
For his part, Dr. Yusof A. Sucol, Coordinator of the UPLB Climate and Disaster Risk Studies Center (CDRSC) said they partnered not just with the other units of the university to build disaster-resilient communities. Lastly, Dr. Christine Casal demonstrated the technologies developed by the Smarter Approaches to Reinvigorate Agriculture as an Industry in the Philippines (Project SARAI).
Dr. Celina Wille, Extension Assistant Professor, Utah State University, said it was a pleasure to come to UPLB seeing all the work done in the country. "This is an opportunity to see what is also beyond the extension work and we value engaging with professionals like you", Dr. Wille told SESAM faculty and staff. With more than 27 years of extension work from Michigan State University, Texas A & M and Utah State University, Dr. Wille is already looking forward after this presentation. "I hope we can work something together in the future as we have an existing memorandum of agreement with UPLB", she stressed.
This is part of the 10-day "International Extension Professional Development Program" hosted by UPLB, through OIL, for the Utah State University. The group presented the US Extension Program Model to UPLB constituents last 09 March 2020 at CEC Conference Hall.