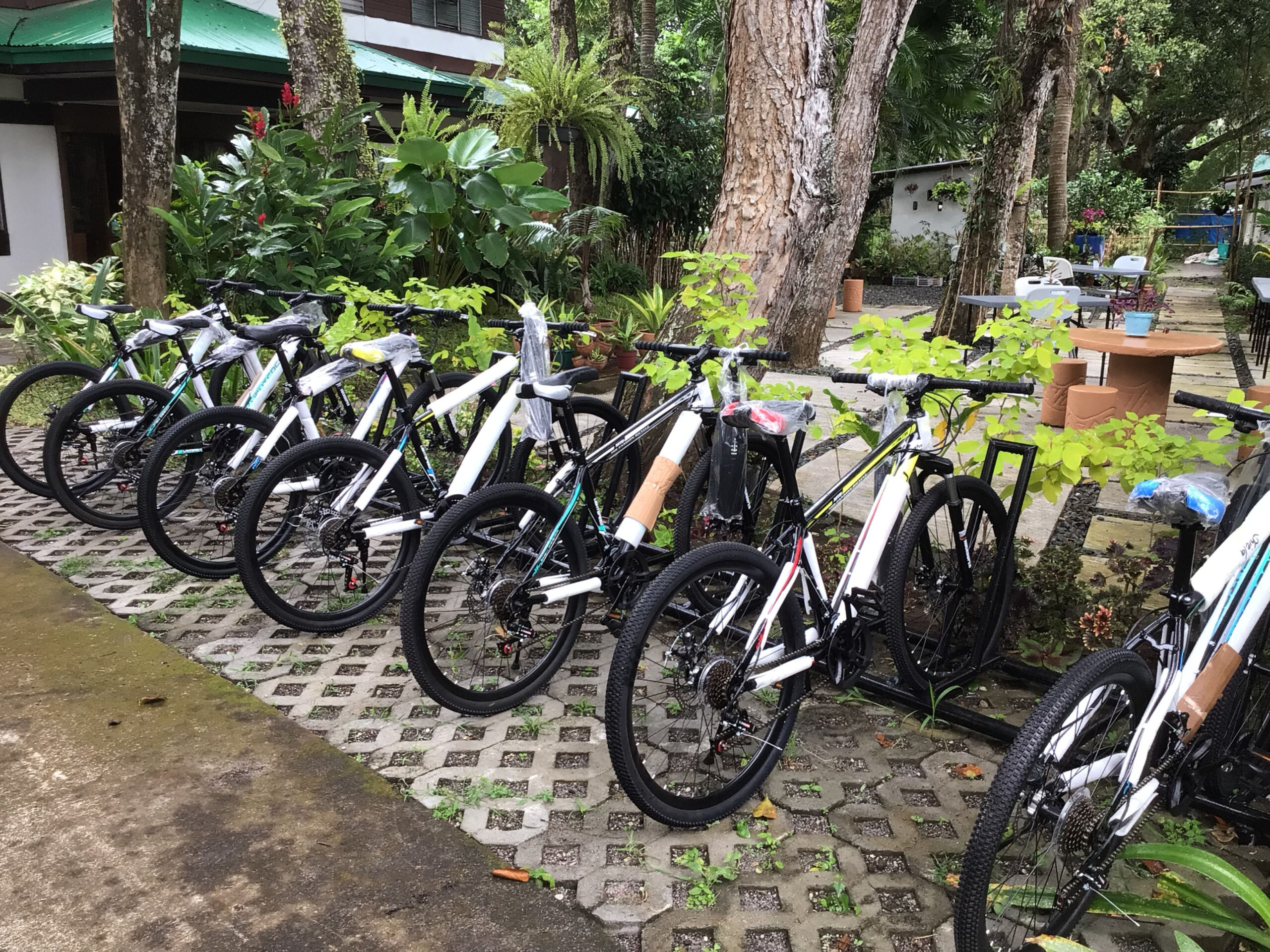 As part of its 29th anniversary anniversary celebration, the Rotary Club of Bay donated 10 bicycles to the School of Environmental Science and Management-University of the Philippines Los Baños (SESAM-UPLB) in support to the School's green and staff and student well-being initiatives. The ceremonial turnover was facilitated by the incoming president of the Rotary Club of Bay, Laguna and former SESAM staff Dr. Mariliza V. Ticsay. This was held at SESAM grounds on January 21, 2021. Members of the Rotary Club of Bay, Laguna attended, as well as SESAM Faculty and Staff.

Mr. Gilbert Hidalgo, current president of the Rotary Club of Bay Laguna, said the donation of 10 bicycles to SESAM is under the activity entitled "Padyak Kalikasan Bike Distribution Project." He added that prior to the donation of bikes, Rotary Club of Bay earlier conducted a "Gupit Gwapo Libreng Gupit" and a Feeding Program Nutrition Project at Baranggay Puypuy, Bay, Laguna. "This is our advocacy at Rotary Club, which is caring for the environment" Mr. Hidalgo added.
Dr. Rico C. Ancog, Dean of SESAM, proudly received the 10 bicycles. He said that the donation fits well with the environmental sustainability mandate of SESAM as it complements its curricular offers with actions on the ground. "Let's walk the talk, let's not contribute to greenhouse gas emissions by using these bikes", he stressed.
For his part, Chancellor Jose V. Camacho, Jr. said that making the UPLB campus environment friendly is part of his advocacy of future proofing UPLB. "Sana all", as he delightfully expressed his gratitude to the Rotary Club of Bay, Laguna for donating the bicycles. He recalled when he was a graduate student in The Netherlands and in Japan that riding bikes was part of a student's life. Chancellor Camacho then related a number of key ongoing infrastructure and environmental initiatives that his administration is actively pursuing to further improve the campus of UPLB and provide the best learning environment for its students and employees.
Chancellor Camacho also revealed that the university is already talking with e-jeepney operators to ply the routes of UPLB soon. "If other universities can do this, we can do this since we are the national university", Chancellor Camacho said.