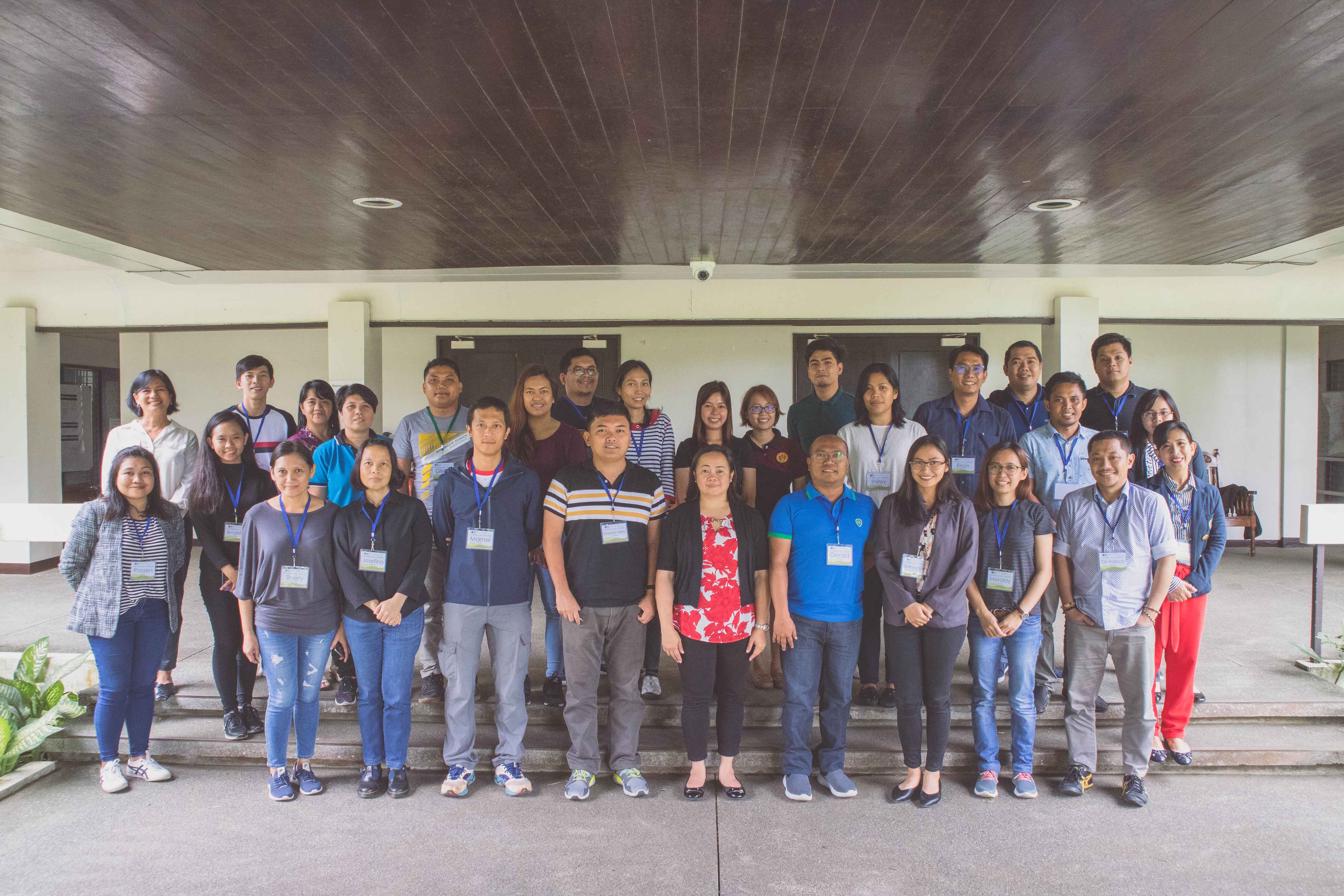 The School of Environmental Science and Management (SESAM) conducted a five-day training course on Environmental Impact Assessment (EIA) last August 5 to 9, 2019 at Obdulia F. Sison Hall, University of the Philippines Los Baños. The event was initiated by the School's Continuing Education and Training (CET) Division headed by For. Sofia A. Alaira, University Researcher I from SESAM.
Since the EIA procedure and its underlying policies are constantly changing in the country, the training aimed to update the environmental professionals on the current issues, methods, programs and the encompassing policies.
Resource speakers from the Environmental Management Bureau-Department of Environment and Natural Resources (EMB-DENR) namely, Mr. Fauzi Marc G. Abing, discussed the guidelines for coverage screening and standard requirements under the Philippine Environmental Impact Statement System; For. Corazon C. Gasapos lectured on the government's efforts in ecological solid waste management under Republic Act 9003; and lastly, Engr. Marissa DC. Malabanan discussed the importance of toxic substances and hazardous wastes in relation to Republic Act 6969.
Professors and researchers of SESAM also presented various topics and were divided into the major components of EIA as well as the preparation and review of EIA documents. Dr. Decibel F. Eslava, gave a lecture on geophysical baselining, impact assessment, and mitigation which includes the Engineering Geological and Geohazard Assessment; Dr. Marisa Sobremisana talked about the air and water component of EIA; Dr. Loucel E. Cui gave lectures on water quality and quantity analysis; Dr. Carmelita M. Rebancos, discussed the overview of social impact assessment; Dr. Maria Victoria O. Espaldon focused on the Philippine National Framework Guidelines for environmental health impact assessment; Dr. Rico C. Ancog talked about the role of economic analysis in EIA; and Dr. Hildie Maria E. Nacorda focused on marine ecosystems. Retired SESAM Professor Dr. Nicomedes Briones presented the development of Environmental Management and Monitoring Plans (EMP; EMoP).
Dr. Pastor L. Malabrigo, Jr., Professor, College of Forestry and Natural Resources-UPLB discussed the biological component particularly of terrestrial ecosystems. Meanwhile, Dr. Maria Lourdes Q. Moreno of the Ecosystems Research and Development Bureau (ERDB)-DENR, shared her experiences and learnings in the review and evaluation of EIA documents.
To further capacitate the participants in the conduct of EIA, a workshop was conducted on the last day of training wherein the participants were tasked to develop an EMP and EMoP based from sample project cases. The outputs of the three groups were presented by their respective team leaders and were evaluated by Drs. Ancog and Moreno.
The training gave special focus on baseline data gathering. Baselining is an important environmental assessment activity before any project can commence because this provides the basis for assessment and monitoring of the impacts of the project. Almost 30 representatives from National Government Agencies, Local Government Units, Academe, Local and International-based Non-Government Organizations and the Private Sector attended the training course. The School is hopeful that through this activity, more environmental stewards will be engaged in these types of endeavors. With the overwhelming support that the CET Division has received for this training course, the conduct of other trainings will soon be planned as regular activities of the Division.(SAAlaira, JOAquino and RPMCabangbang)