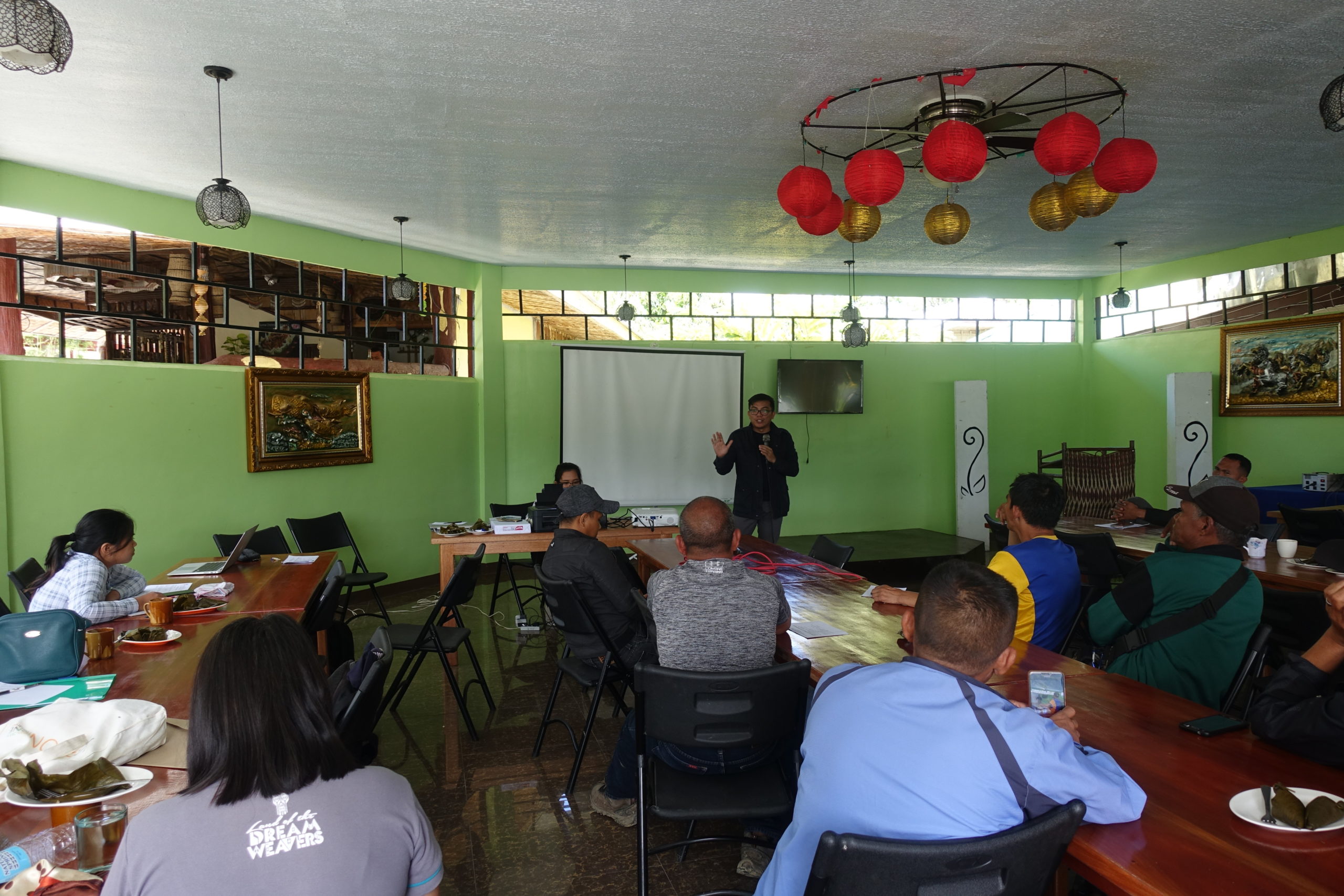 As part of the project titled "Environmental, Socio-cultural, and Economic Valuation of Piper aduncum in the Allah Valley Protected Landscape (AVPL) in Mindanao, Philippines", a research team from SESAM comprised of Dr. Rico Ancog, Dr. Leonardo Florece, Stellah Aclan and Jomari Baggay, conducted a Validation and Training Workshop last 22 January 2020 in Lake Sebu, South Cotabato. Twenty-five participants consisting of representatives from the AVPL Protected Area Management Board (PAMB), LGU units covered within AVPL, and People's Organizations across the four municipalities of Lake Sebu, Surallah, T'Boli, and Bagumbayan attended this activity.
This project, which is funded by the Department of Environment and Natural Resources (DENR), presented the initial findings of the conducted baseline data gathering and the results socio-economic survey last May 21-31, 2019. The Valuation Tool developed by the SESAM-UPLB Team to assist stakeholders with policy options to address the threats of invasive alien species was also presented.
In behalf of the DENR, Engr. Jovencio Baladad of the PAMB of AVPL gave an overview of the project and the objective of the event. Dr. Florece presented the impacts of Piper aduncum to biodiversity, carbon sequestration potential, above ground biomass calculations and soil fertility parameters. On the other hand, this was followed by the presentation on the socio-economic impacts of Piper aduncum given by Dr. Ancog.
The participants actively raised their concerns during the open discussion. Mr. Renato Untang, Peoples' Organization Chairman of Lake Sebu, mentioned that it is possible to use Piper aduncum as a material for charcoal briquetting. This can be an alternative means to mitigate the presence of Piper aduncum in AVPL. Meanwhile, Ms. Mary Jane Manlisis from the Provincial Environment and Natural Resources argued that although it is important to determine possible alternatives by using Piper aduncum as a material for livelihood production, it is vital to highlight its current impact on farmers as well. 
In general, the training/validation workshop provided an opportunity for major stakeholders within AVPL to raise existing concerns on the impacts of Piper aduncumin AVPL. Most of the participants expressed the urgency to develop policies that can mitigate and control its spread within AVPL. It also provided the project team with relevant insights and information, providing them with a different perspective to address the issue on the existing impacts of Piper aduncumin AVPL. (Stellah Aclan)